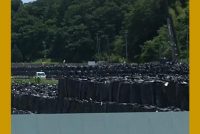 Thinking of Philippine in Fukushima
Philippine Duchesne was moved by a strong call from God to go and be with native people in North America. Passion to bring the love of God led her to a land and people unknown to her. She travelled by ship, which took her two months – no internet, no smart phone, no Skype. While in America, she had to wait and wait for the letters from Sophie Barat. Faith, courage and patience enabled her to carry on her mission to spread the love of the Heart of God.
Read more
Español
Français
日本語訳
The Wise Men's Star
I have chosen a single small event from the history of the beginning of missionary life of St. Philippine Duchesne, without which, probably, the further history would not exist. One day, when Philippine was in the girls' dormitory (1-10-1806), she was contemplating the detachment of the wise men. This was the moment when she desired to follow in their footsteps. A sign that she considered to be a confirmation of the true desire to be was the feeling of internal freedom. She desired to devote herself to preaching to non-believers.
Read more Español Français
Heart to Heart for Hearts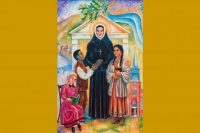 Ever since I have come to know St. Philippine, she has become my friend and companion on my spiritual journey. Philippine's voyage to the New World resulted from a profound conversation and call from the Heart to her heart for all hearts. God beckoned her to let go, take action and move, to trust in the winds that would pelt the sails of her Rebecca, and to hold onto the rudder tightly and courageously on the high seas.
Pools of Silence in This Thirsty Land*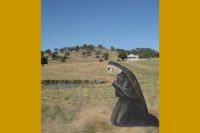 There is much in Philippine's life of prayer that could be a source of reflection for us, but today let us focus on just one aspect – how her prayer touched and inspired others, especially her beloved Potawatomi. 
Healing Love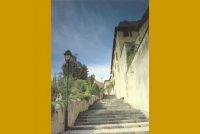 In the spring of 1804 Sophie Barat was seriously ill, and doctors in Paris could only ease her condition, not cure it. A turning point came in July 1806, when Sophie spent some weeks in Grenoble with Philippine Duchesne. During this visit Philippine nursed Sophie back to health. However, this recovery took place only when Sophie had left Grenoble, but she was sure it was due to Philippine's loving care.
On 1 August 1806, Sophie wrote to Philippine telling her how much their deepening friendship meant to her and how she had been healed:
Read more
Español
Français
日本語訳
What Drove Her to Prayer?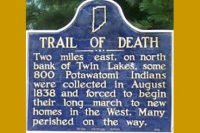 In 1841 Philippine Duchesne arrived at a new frontier – St. Mary's Mission in Sugar Creek, Kansas. There she lived with people who today we would call internally displaced persons. The Potawatomi had not only been forcibly displaced from their traditional homeland in Indiana, but had suffered deaths, and murders of family members by American militia along the Trail of Death. These events took place between 1838-1840, just before Philippine's arrival.
Read more
Español
Français
Waiting on God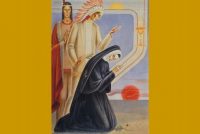 Dear Philippine,
When I first met you I was impressed by your many qualities, which spoke deeply to my heart. Today I wish to reflect with you about your patient waiting, in faith and hope, to fulfil your dreams.
It began in 1792 when the monastery where you were a novice was confiscated and you had to return home. Then followed years of waiting before joining the Society, going to America, and finally, in 1841, to the Potawatomi, too old and sick to do anything but be "the woman who prays always."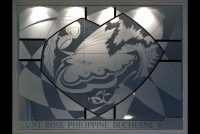 Prayer of the Potawatomi on Hearing of the Death of Philippine
She comes, Great Spirit,
She comes soon.
Comfort her spirit and care for her passage.
Let the grasses of the fields whisper her homecoming….
Read more
Français
Español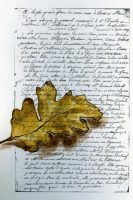 It may surprise you to know that Saint Rose Philippine Duchesne often wrote in a journal, keeping track of the events of the day, the people who visited, important moments and celebrations – in a word, providing a record of the life of the community. In fact, the cover of this journal is the opening page of one of her "House Journals," a recording – for posterity – of the significant life events in the earliest days of the St. Charles foundation, Philippine's first home in the New World.