Philippine  Grain of Wheat Fallen into the Earth …
2018-08-06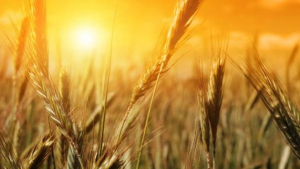 Philippine
Grain of Wheat Fallen into the Earth …
Philippine had only opened up the furrow, and with what difficulties, sown the seed … But one day the Sacred Heart would return and harvest it … . Her role was to open up the way through the brambles. She is God's pioneer (Msgr. Baunard).
Philippine's way was one of hiddenness. She landed in Louisiana, driven by the intuition of proclaiming Love to the ends of the earth, and at the age of 49, she began a patient journey of sowing. She went forward in a discerning way, through requests and offers received, in a courageous dialogue with men of the Church who were given to her as companions, and with feminine intuition. In spite of the abundant fruits and rapid growth of the mission, she seemed to see only its hidden and suffering face. She carried the cross with Jesus, while the Resurrection was already at work around her.
Our land today is rocky through its rejection of God and a culture of indifference but also fertilised by the thirst of humanity and the desire for ecological change. What furrow should we open up? What seed should we sow? Would the acceptance of fragility, modest and tentative participation in the searching of today's citizens, be crosses to be carried with Jesus, ways of burial necessary for a harvest that we shall not see with our own eyes?
Marie-Paule Préat, RSCJ, Province of Belgium – France – Netherlands
Image: Microsoft clipart
Filipina
Grano de trigo caído en la tierra…
Filipina no hizo más que abrir el surco, y sembrar la semilla con grandes dificultades. Pero el Sagrado Corazón volverá a cosechar un día… A ella, le tocó abrir el camino a través de las espinas: es la pionera de Dios (Mons. Baunard).
El camino de Filipina fue el del ocultarse. Animada por la intuición de anunciar el Amor en los confines del mundo, desembarca en la tierra de Louisiana, y empieza, a una edad ya avanzada, una paciente aventura de siembra. Gracias a las llamadas y a las promesas recibidas, en un diálogo valiente con los hombres de Iglesia que le son dados por compañeros y guiada por una intuición muy femenina, avanza con discernimiento. A pesar de los frutos abundantes y del rápido avance de la misión, da la sensación que solo ve el aspecto escondido y sufriente. Lleva la cruz con Jesús, mientras que la resurrección acontece en torno a ella.
Hoy nuestras tierras se vuelven pedregosas al rechazar a Dios en una cultura de la indiferencia pero, por otro lado, una sed de más humanidad y el deseo de una transición ecológica, fertiliza esas mismas tierras. ¿Qué surco abrir, qué semilla echar? La fragilidad aceptada, la búsqueda de un profundo silencio interior, la participación humilde y titubeante en la búsqueda que viven los ciudadanos de hoy, ¿no será la cruz que tenemos que llevar, recorriendo con Jesús en medio de la oscuridad, esos caminos con la esperanza de que un día se dé la cosecha, aunque quede fuera del alcance de nuestros ojos?
Marie-Paule Préat, RSCJ, Provincia de Bélgica – Francia – Países Bajos
Imagen: Microsoft clipart
Philippine
Grain de blé tombé en terre…
Philippine n'avait fait qu'ouvrir le sillon, et avec quelles peines, déposer la semence… Mais le Sacré-Cœur reviendra y moissonner un jour… A elle, d'ouvrir la voie à travers les ronces : elle est le pionnier de Dieu (Mgr Baunard).
Le chemin de Philippine fut celui de l'enfouissement. Animée par l'intuition d'annoncer l'Amour aux confins du monde, elle débarque en terre de Louisiane, et entame, à un âge déjà avancé, un patient périple d'ensemencement. A la faveur des demandes et des offres reçues, en dialogue courageux avec les hommes d'Église qui lui sont donnés comme compagnons et guidée par une intuition toute féminine, elle avance avec discernement. Malgré les fruits abondants et la rapide progression de la mission, elle semble n'en voir que la face cachée et souffrante. Elle porte la croix avec Jésus, tandis que déjà la résurrection est à l'œuvre autour d'elle.
Nos terres, aujourd'hui, sont rocailleuses de par le rejet de Dieu et une culture de l'indifférence, mais aussi fertilisées par la soif de plus d'humanité et le désir d'une transition écologique. Quel sillon ouvrir, quelle semence y déposer ? La fragilité consentie, la recherche d'une qualité de silence intérieur, la participation modeste et tâtonnante aux recherches citoyennes actuelles seraient-elle croix à porter avec Jésus, chemins d'enfouissement nécessaires pour des moissons que nous ne verrons pas de nos yeux ?
Marie-Paule Préat, RSCJ, Province de Belgique –France – Nederland
Image : Microsoft clipart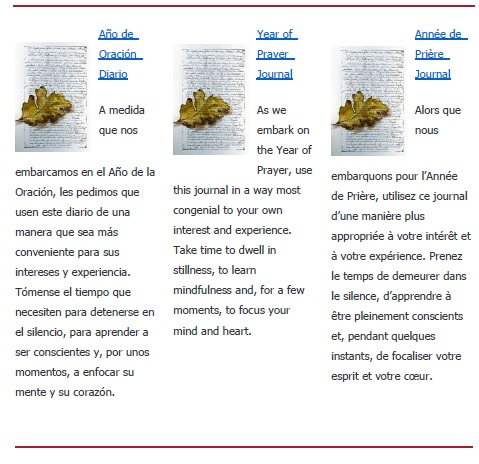 If you received this message from a friend and would like to receive our messages directly in the future, please sign up on our website.
Has your contact information changed recently? Update your full contact information and your mailing preferences.


Society of the Sacred Heart
4120 Forest Park Avenue, Saint Louis, MO 63108