Woman With A Global Heart
2018-05-14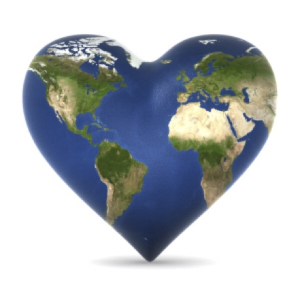 English  |  Español  |  Français |  日本語訳
Woman With A Global Heart
I find Philippine Duchesne to be a particularly inviting model for our twenty-first century world because she had a global heart.
A global heart shifts the focus of interest and compassion from "me" to "us" to "all of us"! This development describes an emergence of consciousness and compassion into ever-expanding circles.  The circle of "my neighbor" is an ever-increasing number of people with whom I am capable of truly empathizing. A global heart has an inclusive, wide tent and a porous boundary!
Philippine Duchesne was constantly expanding the boundaries of her heart. As a child she yearned to reach out to the poor of Grenoble; as an adolescent and a young nun she dreamed of working with native peoples across the ocean; as an old woman she longed to travel to the Rocky Mountains and beyond—even to China. Philippine courageously crossed frontiers that were not just geographic or political; she crossed frontiers of social class, language, culture and custom. Philippine's circle of compassion was as wide as the world. Her deep desire was to bring the Love of God, which she had come to know so intimately, to those in the world she thought were most removed from it. Philippine had a Global Heart.
So what of us? How broad is the tent of our own inclusion? How wide is the circle of our compassion? How porous are the boundaries of our hearts? For whom do our hearts hurt? If the answer is too narrow or parochial, it is useful to remember how Philippine's Heart became so global. How? She opened her heart.  She spent copious amounts of time allowing God's Love, through Christ, to fill her, to form her and, ultimately, to transform her. Philippine's heart thus became increasingly revelatory of Christ's Heart. And as Christ's Heart, her heart encompassed the globe.
 
Maureen Glavin, RSCJ, Province of the United States – Canada
Image: Microsoft clipart
Mujer de corazón global
Veo en Filipina Duchesne un modelo especialmente inspirador para nuestro mundo del siglo XXI porque ella tenía un corazón "global".
Un corazón global cambia el foco de interés y compasión del "yo" al "nosotros", y de ahí al "todos nosotros". Este proceso describe el desarrollo de la conciencia y la compasión en círculos expansivos. El círculo de mi "prójimo" va abarcando un número cada vez mayor de personas con las que puedo sentir verdadera empatía.  Un corazón global es como una carpa amplia e incluyente, y tiene límites porosos.
Filipina Duchesne estuvo expandiendo constantemente las fronteras de su corazón. Como niña, anhelaba acercarse a los pobres de Grenoble; como adolescente y religiosa joven, soñó con trabajar con los pueblos nativos cruzando el océano; como anciana, todavía deseaba viajar a las Montañas Rocallosas y más allá, ¡incluso China!  Filipina cruzó valientemente fronteras que no eran solo geográficas y políticas; cruzó fronteras de clase social, lenguaje, cultura y costumbres.  Su círculo de compasión era tan ancho como el mundo. Su deseo más profundo era llevar el amor de Dios, al que había llegado a conocer tan íntimamente, a aquellos que lo necesitaban más en el mundo. Filipina tenía un Corazón Global.
¿Y nosotros?  ¿Qué tan ancha es la carpa de nuestra inclusión? ¿Qué tan amplio es el círculo de nuestra compasión?  ¿Qué tan porosas son las fronteras de nuestros corazones? ¿Por quiénes sentimos dolor?  Si la respuesta es demasiado pequeña o local, puede ayudarnos recordar cómo fue que el corazón de Filipina se hizo global. ¿Cómo?  Ella abrió su corazón. Pasó tiempos largos permitiendo que el amor de Dios, a través de Jesús, la llenara y la transformara. Así, el corazón de Filipina fue revelando cada vez con más transparencia el de Jesús.  Y como el Suyo, su corazón abarcó el mundo.
Maureen Glavin, RSCJ, Provincia de los Estados Unidos – Canada
Imagen: Microsoft clipart
Femme au Cœur Global
Je vois en Philippine Duchesne un modèle particulièrement attrayant pour notre monde du 21e siècle car c'est une femme au cœur global.
Un cœur global permet de changer le centre d'intérêt et de compassion en passant de « moi » à « nous », à « nous tous » ! Ce développement décrit la naissance de la conscience et de la compassion dans des cercles toujours plus expansifs. Le cercle de « mon prochain » représente un nombre toujours plus important de personnes avec lesquelles je suis capable de faire vraiment preuve d'empathie. Un cœur global est comme une vaste tente inclusive qui a des limites poreuses !
Philippine Duchesne élargissait constamment les limites de son cœur. Enfant, elle souhaitait plus que tout tendre la main aux pauvres de Grenoble ; adolescente, et jeune religieuse, elle rêvait de travailler avec les peuples indigènes au-delà de l'océan ; à un âge plus avancé, elle désirait ardemment se rendre aux montagnes Rocheuses et voyager encore plus loin – même jusqu'en Chine. Philippine a courageusement traversé des frontières qui n'étaient pas seulement géographiques ou politiques ; elle a traversé des frontières de classe sociale, de langue, de culture et de coutumes. Le cercle de compassion de Philippine était aussi vaste que le monde. Elle désirait profondément apporter l'Amour de Dieu, qu'elle avait appris à connaître de la plus intime des manières, à ceux dans le monde qui semblaient, à ses yeux, ne plus en faire partie. Philippine avait un Cœur Global.
Et en ce qui nous concerne ? À quel point la tente de notre propre inclusion est-elle vaste ? À quel point le cercle de notre compassion est-il vaste ? À quel point les limites de nos cœurs sont-elles poreuses ? Pour qui nos cœurs souffrent-ils ? Si la réponse est trop restrictive ou bornée, il est utile de se rappeler comment le Cœur de Philippine est devenu global. Comment ? Elle a ouvert son cœur. Elle a consacré énormément de temps à permettre à l'Amour de Dieu – à travers le Christ – de la remplir, la former et finalement la transformer. Ainsi, le cœur de Philippine a révélé de plus en plus le Cœur du Christ. Et, tout comme le Cœur du Christ, son cœur englobe le monde entier.
Maureen Glavin, RSCJ, Province des Etats Unis – Canada
Image : Microsoft clipart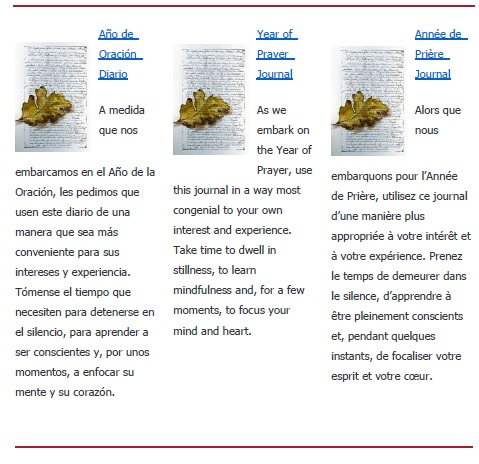 If you received this message from a friend and would like to receive our messages directly in the future, please sign up on our website.
Has your contact information changed recently? Update your full contact information and your mailing preferences.


Society of the Sacred Heart
4120 Forest Park Avenue, Saint Louis, MO 63108