Toward the Unknown
2018-03-19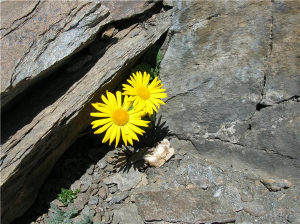 Toward the Unknown
One who starts out toward the unknown does not see the difficulties of the path right away because the gaze is directed in the distance. So Philippine, when she embarked on the Rebecca on March 21, 1818, and sailed toward an unknown world, was nearly fifty years old; but she had the energy of youth, the urgency to carry the Gospel to those who did not know it, and a heart full of hope. She did not yet know that often the plans of God do not coincide with ours, even though the French Revolution beforehand and the long wait afterwards had prepared her. Later, other painful events would remind her that "if the seed does not die, it will not bear fruit." And then, alongside simple people who spoke a language incomprehensible to her, she would be only "the woman who always prays." But along the way, she would encounter other dangerous setbacks: practical difficulties, the climate, the food, the slowness of the mail, health ever more fragile, relationships that were not easy, and finally … Mother Galitzine. In this way, the intrepid Mother Duchesne, by the way of suffering, humiliation and prayer, arrived at that fullness of the gift of self that transformed her.
I think that Philippine is great, not only for her apostolic zeal, but for the way in which she let herself be led, bent, and nearly shattered by great and small circumstances. Across the length of her long and difficult life, she always obeyed, God above all, but also superiors and religious and civil law, because she understood that the mission entrusted to her was that of "bearing witness to the love of the Heart of Jesus" by word and action, but perhaps even more by humble, silent prayer.
Rachele Gulisano, RSCJ, Province of Italy
Image: Luciana Lussiatti, RSCJ, Province of Italy
Hacia lo desconocido
Quien comienza hacia lo desconocido no ve enseguida las dificultades del camino, porque la mirada se dirige a la distancia. Así Filipina, cuando se embarcó en el Rebeca el 21 de marzo de 1818 y navegó hacia un mundo desconocido, tenía casi cincuenta años, pero tenía la energía de la juventud, la urgencia de llevar el Evangelio a los que no lo conocían y un corazón lleno de esperanza. Todavía no sabía que a menudo los planes de Dios no coinciden con los nuestros, a pesar de que primero la Revolución Francesa y luego la larga espera la habían preparado. Más tarde, otros acontecimientos dolorosos le habrían recordado que "si la semilla no muere, no dará frutos". Y luego, junto a un pueblo sencillo que hablaba una lengua incomprensible para ella, sería "la mujer que siempre reza". Pero a lo largo del camino encontraría otras peligrosas dificultades: dificultades prácticas, el clima, la comida, la lentitud del correo, la salud cada vez más frágil, relaciones que no eran fáciles y, finalmente… Madre Galitzine. De esta manera, la intrépida Madre Duchesne, a través del camino del sufrimiento, de la humillación y de la oración, llegó a esa plenitud del don de sí misma que la transformó.
Creo que Filipina es grande no sólo por su celo apostólico, sino por el modo en que se dejó llevar, doblar y casi destrozar por grandes y pequeñas circunstancias. Durante su larga y difícil vida, obedeció siempre, sobre todo a Dios, pero también a las superioras y a las reglas religiosas y civiles, porque comprendió que la misión que se le había encomendado era "dar testimonio del amor del Corazón de Jesús" a través de la palabra y de la acción, pero quizás aún más a través de la oración humilde, silenciosa.
Rachele Gulisano, RSCJ, Provincia de Italia
Imagen: Luciana Lussiatti, RSCJ, Provincia de Italie
Vers l'inconnu
Qui commence à aller vers l'inconnu ne voit pas immédiatement les difficultés du chemin car son regard est fixé sur la distance. C'est ainsi que Philippine embarqua sur la Rebecca, le 21 mars 1818, pour naviguer vers un monde inconnu. Âgée de près de cinquante ans, elle avait toutefois l'énergie de la jeunesse, l'urgence d'apporter l'Évangile à ceux qui ne le connaissaient pas, ainsi qu'un cœur rempli d'espoir. Elle ne savait pas encore que les projets de Dieu ne coïncident pas toujours avec les nôtres, même si la Révolution ayant eu lieu auparavant et la longue attente successive lui avaient permis de s'y préparer. Plus tard, d'autres événements douloureux lui rappelleront que " si le grain ne meurt, il ne peut porter de fruit ". Puis, aux côtés de gens simples qui parlaient une langue qu'elle ne comprenait pas, elle ne sera que " la femme qui prie toujours ". Elle rencontrera toutefois sur sa route d'autres obstacles délicats : problèmes pratiques, climat, température, lenteur du courrier, santé de plus en plus fragile, relations difficiles et enfin… Mère Galitzine. C'est ainsi que l'intrépide Mère Duchesne, par la voie de la souffrance, de l'humiliation et de la prière, est arrivée à cette plénitude du don de soi qui l'a transformée.
Je pense que Philippine est une personne exceptionnelle non seulement pour sa ferveur apostolique, mais aussi pour la manière avec laquelle elle s'est laissé diriger, soumettre, voire anéantir par de grandes et de petites circonstances. Au cours de sa longue et difficile vie, elle a toujours obéi à Dieu en particulier, mais aussi aux supérieures, à la règle religieuse et à l'autorité civile, car elle avait compris que la mission qui lui avait été confiée consistait à " témoigner de l'amour du Cœur de Jésus " par la parole et l'action mais aussi peut-être davantage par l'humilité et la prière silencieuse.
Rachele Gulisano, RSCJ, Province d'Italie
Image: Luciana Lussiatti, RSCJ, Province d'Italie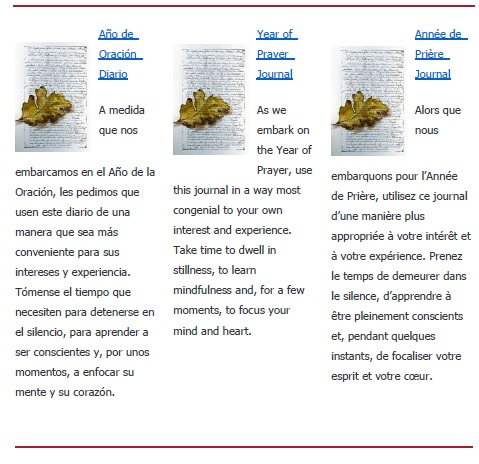 If you received this message from a friend and would like to receive our messages directly in the future, please sign up on our website.
Has your contact information changed recently? Update your full contact information and your mailing preferences.


Society of the Sacred Heart
4120 Forest Park Avenue, Saint Louis, MO 63108